Paul Giamatti '89 B.A., '94 M.F.A.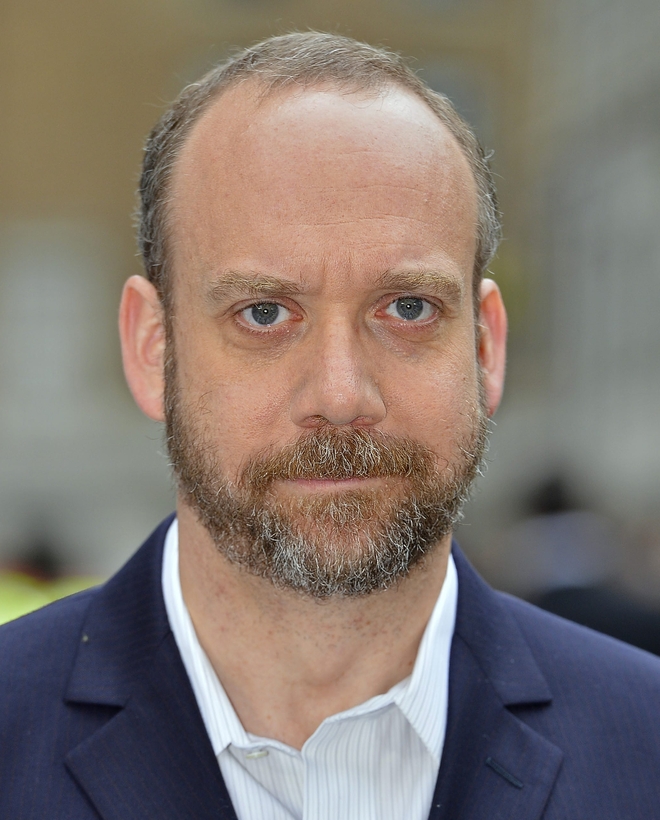 Paul Giamatti '89 B.A., '94 M.F.A.
Doctor of Fine Arts
In awarding the 2023 honorary degrees, President Peter Salovey read the following personalized citation.
Whether on stage at the Yale Rep or on screens around the world, your gift as an actor confers lux and lends veritas to every role you inhabit. You have brought to life a curmudgeonly connoisseur, a modern-day prince of Denmark, an eccentric writer, and a founding father. Son of a Yale president whose name reverberates in our halls, gifted artist whose work is watched by "Billions," we don't speak "Sideways," but with directness, when we say we take pride and pleasure in honoring you with your third Yale degree, Doctor of Fine Arts.
Paul Giamatti—a gifted and versatile actor whose career has been defined by his keen intelligence and equally sharp sense of humor—is a son of Yale in every sense. One of three children of A. Bartlett Giamatti, the university's nineteenth and youngest president, he followed in his father's footsteps to major in English at Yale College, earning his bachelor of arts in 1989 and completing a master of fine arts at the Yale School of Drama five years later. An Academy Award nominee and the winner of four Screen Actors Guild Awards, an Emmy, and two Golden Globes, Giamatti revisited his alma mater to star in the Yale Repertory Theater's 2013 production of Hamlet.
Born in New Haven, Giamatti grew up in a family defined by its commitment to education and the arts. His mother, Toni Marilyn Giamatti, taught English at the Hopkins School, while his father—a scholar of the English Renaissance—was a professor of comparative literature and served as head of Ezra Stiles College when Giamatti was a young boy. Giamatti's school years were spent in Connecticut, first at the Foote School and then at Choate Rosemary Hall. As an undergraduate, he was deeply involved in the theater arts, staged extracurricular plays everywhere from dining halls to squash courts, and was a devotee of Yorkside Pizza and the now-defunct Yankee Doodle. After graduation, he briefly pursued a career as an animator, but both he and his brother would eventually find their calling as actors, while their sister became a jewelry designer.
"The Imagination is our sixth sense. Feed it, nurture it, refine it and use it for Good."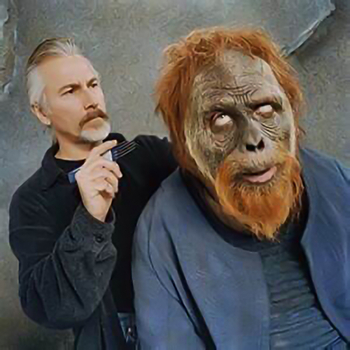 Giamatti began to work in film and television shortly after he received his M.F.A. His ascent was gradual at first, with early minor roles ranging from TV drama (NYPD Blue in 1994) to film comedy (Mighty Aphrodite in 1996). A self-described introvert who has said that he is drawn to characters "that nobody pays much attention to," for many years he gravitated toward supporting roles. That pattern would change in 2003, when he was cast as a lead in the critically acclaimed American Splendor, followed a year later by the runaway success of the independent film Sideways, which vaulted Giamatti into the spotlight. He has played two U.S. presidents (John Adams in the eponymously titled HBO miniseries and as the voice of Theodore Roosevelt in a Ken Burns documentary); plied his craft in genres from jukebox musical to horror to biography; and distinguished himself through his unassuming comfort in inhabiting roles as diverse as a slovenly modern-day Hamlet, an exuberantly evil enemy of Spider-Man, a maverick visiting uncle in Downton Abbey, and the bombastically oratorical U.S. Attorney Chuck Rhoades in the SHOWTIME series Billions, now entering its seventh season.
Giamatti is widely recognized for his work at the very highest levels of his profession. In addition to his Oscar nomination (for Cinderella Man), Emmy (for John Adams); and Golden Globes (for John Adams and Barney's Version), he is the recipient of Screen Actors Guild Awards for Sideways, Cinderella Man, John Adams, and Too Big to Fail. Other honors have included two Independent Spirit Awards for best male lead, two Critics Choice Awards, and the Toronto Film Critics Association Award for best supporting actor, among many others.
Giamatti, who is based in Brooklyn Heights, New York, is the father of a young adult son named Samuel.
Photos courtesy of Toby Melville, Reuters, and Evans Vestal Ward