Guido Calabresi '53 B.A., '58 LL.B.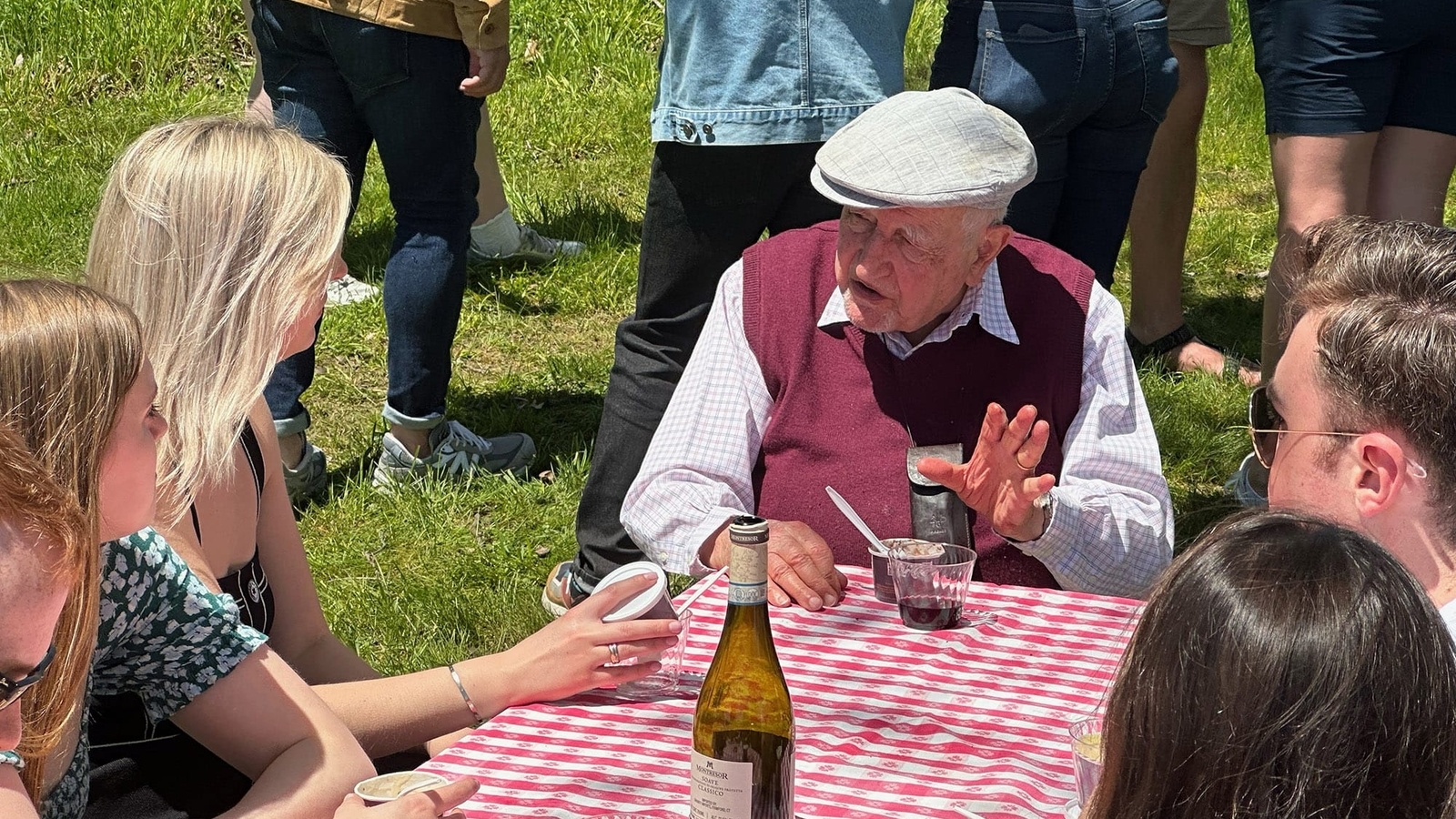 Guido Calabresi '53 B.A., '58 LL.B.
Doctor of Laws
In awarding the 2023 honorary degrees, President Peter Salovey read the following personalized citation.
Groundbreaking scholar, eminent jurist, fabled teacher, and beloved dean, your students have gone on to shape a nation. No last name needs to be appended to your first when it is used in legal circles across the globe: the name "Guido" says it all. The field of law owes much to you; son of Italy, your second country, America, owes much to you. And no entity owes more to you than your university, which takes pride in exclaiming "Complimenti!" as it honors you with your third Yale degree.
Guido Calabresi—judge, educator, and Yale luminary—is widely recognized as one of the dominant legal scholars of our time. A Sterling Professor Emeritus, professorial lecturer, and former dean of Yale Law School, he has served as circuit judge of the United States Court of Appeals for the Second Circuit since 1994. The author of seven books and more than one hundred articles on law and related subjects, Calabresi is equal parts scholar and teacher: his early work as a professor of law at Yale laid the foundation for the field of law and economics, and he has taught countless students who are leaders in their own right today.
Born in Milan, Calabresi was raised in a family of educators whose ancestors included one of the world's first statistics professors, two university presidents, and a government minister. When his father, an ardent anti-Fascist, realized their safety was in jeopardy, he moved his family to the United States when the young Calabresi was just six years old. He would go on to receive his bachelor of science, summa cum laude, from Yale College in 1953; a B.A. with first-class honors from Magdalen College, University of Oxford, in 1955; a bachelor of laws, magna cum laude, from Yale Law School in 1958; and an M.A. from the University of Oxford in politics, philosophy, and economics in 1959. A member of Phi Beta Kappa and the Order of the Coif (a legal honors society), he was the note editor of the Yale Law Journal and graduated first in his law school class.
"Excellence in all you do, of course, but only if it is combined with humanity, decency, and love."
After completing his education, Calabresi became a law clerk for Justice Hugo Black of the U.S. Supreme Court before returning to teach law at Yale in 1959. His promotion to full professor in 1961 at age twenty-nine made him the youngest professor in Yale Law School history. From this position he began to publish prolifically. His 1972 article, "Property Rules, Liability Rules, and Inalienability: One View of the Cathedral," became and remains the most cited private law article of all time. His 1978 book, Tragic Choices, is as influential today as it was at the time of issue: its analysis has been a key to understanding the legal, economic, and medical responses to the COVID-19 pandemic. And his third book, A Common Law for the Age of Statutes, has been cited by many of the world's leading judges as having shaped their thinking. In 1985 Calabresi was named dean of Yale Law School, a leadership post he held until his appointment to the U.S. Court of Appeals nine years later.
Calabresi's honors and awards are many: he has received dozens of honorary degrees and is an elected member of the Accademia dei Lincei, the Royal Swedish Academy of Sciences, the British Academy, and the American Philosophical Society, among others. His impact is further reflected in the leadership paths of his former students, including four current Supreme Court justices, deans of several of the world's most prominent law schools, members of the top courts of Canada and Germany, and numerous professors in universities around the globe. With his wife of sixty-one years—Anne Gordon Audubon Tyler, an anthropologist and community activist—Calabresi has three children, all of whom attended Yale, as have two of his four grandchildren.